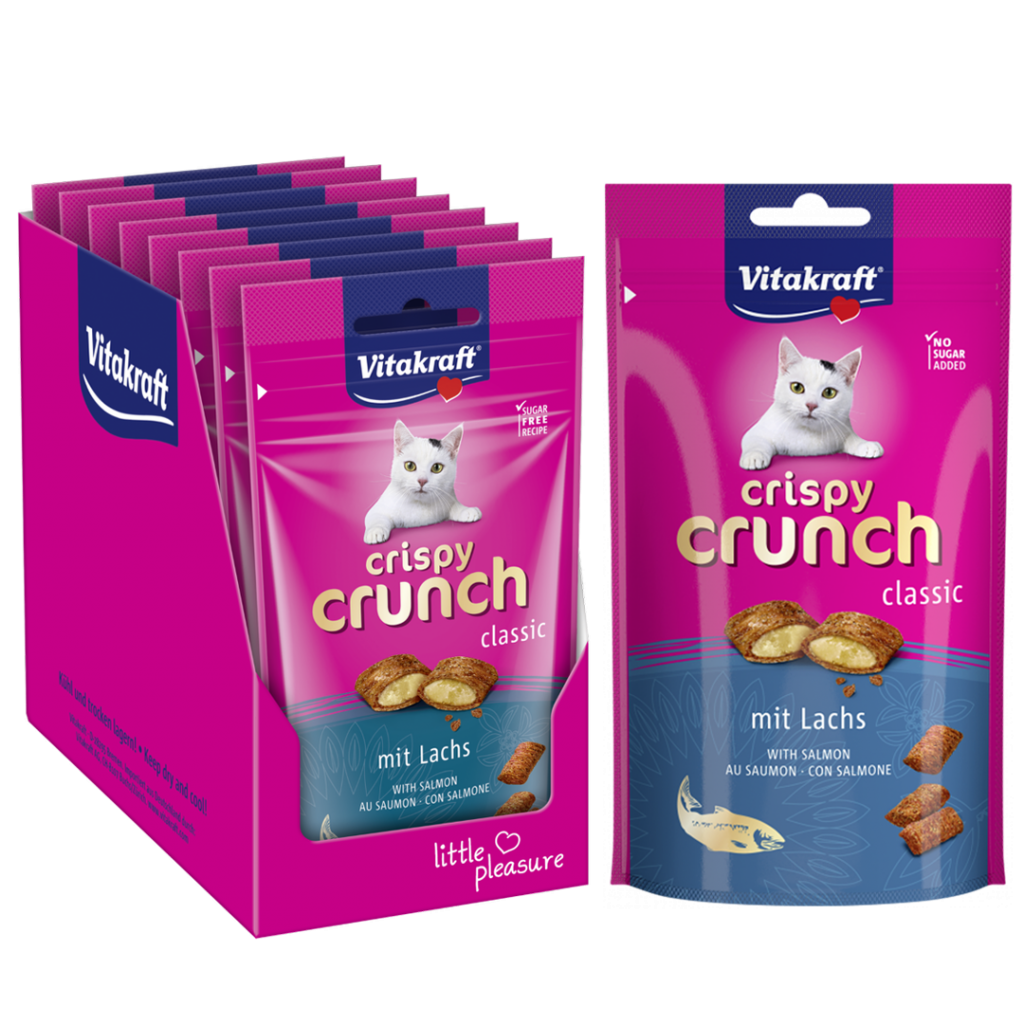 Crunchy fun that has it all! The irresistibly crispy snack pillows with salmon have a wonderfully creamy filling and are therefore an absolute highlight for your cat , bite for bite . Ideal as a small reward or for lovingly pampering in between.
Crunchy cereal pillows with a creamy filling
With delicious salmon
Sugar free formula
In a resealable bag
Composition:
Cereals (wheat, rice), meat and animal by-products (poultry), oils and fats, vegetable protein extracts, vegetable by-products, fish and fish by-products (salmon, dried 4%), minerals, milk and dairy products
Ingredients:
Fat content 20.00%
Protein 30.00% Crude
ash 5.00%
Crude fiber 3.50%
Additives/kg:
Nutritional physiological additives:
3a672a Vitamin A 5,000.00IE
3a671 Vitamin D3 500.00IE
3a370 Taurine 1,000.00mg
With coloring and antioxidants.
Feeding recommendation:
For pampering in between.
We recommend for cats with an ideal weight of …
3 kg: 12 pieces/day
4 kg: 15 pieces/day
5 kg: 18 pieces/day
6 kg: 20 pieces/day
7 kg: 22 pieces/day
8 kg: 24 pieces/day
These are guidelines that may vary depending on age, activity level and breed. Take the amount fed into account in the daily ration and always provide sufficient drinking water.