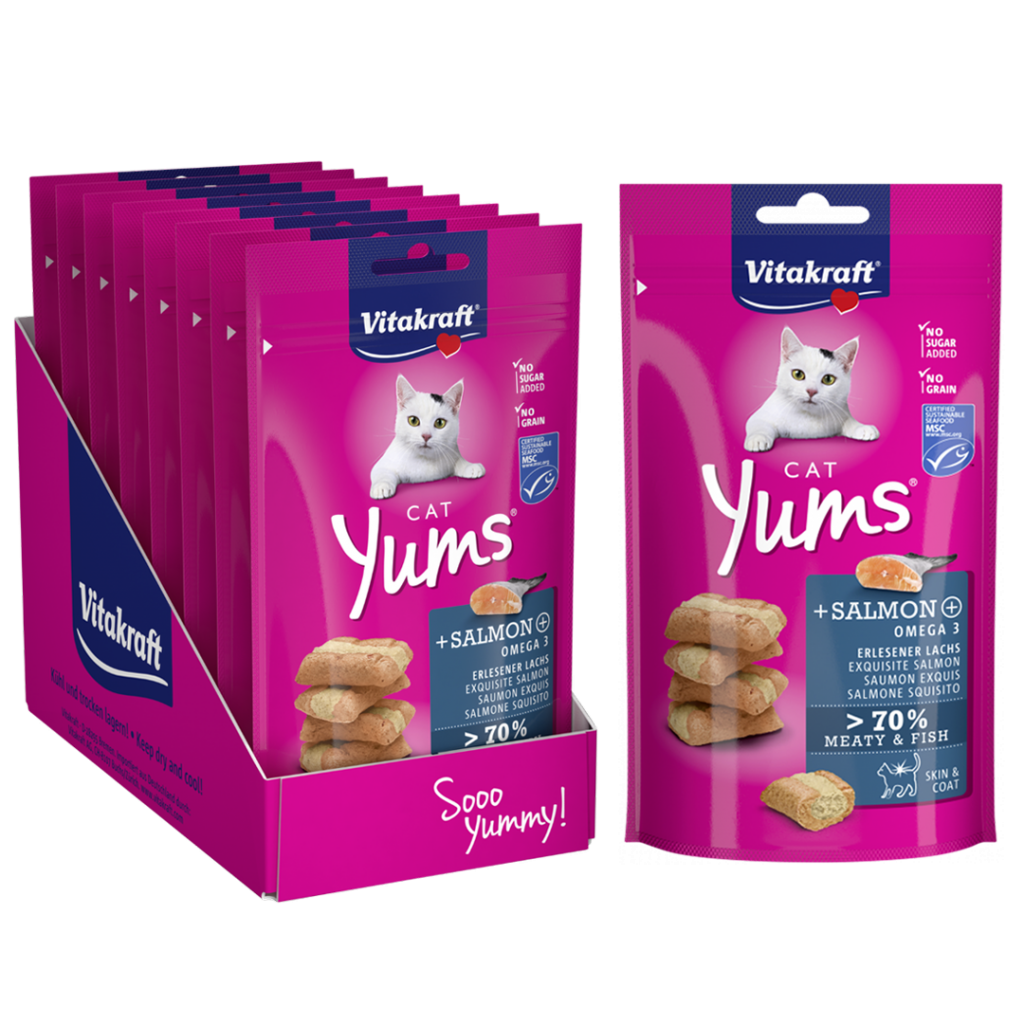 Mmmmm…yummy! The extra meaty Cat Yums® with fine salmon and omega 3 are produced in a unique process – with the best ingredients and without the addition of sugar, grain and soy. What makes it so special: each snack is deliciously filled and gently cooked in the oven . This makes the Cat Yums® not only irresistibly delicious, but also juicy when you bite into them. Your cat will love these meaty snacks!
Juicy cat snacks with a visible filling
Extra meaty and with delicious salmon
With natural Omega 3 for skin and coat
Cooked gently in the oven
Sugar free formula
No grain, no soy
In a resealable bag
Composition:
Meat and animal by-products 68.6%, vegetables, vegetable by-products, minerals, fish and fish by-products (salmon 3.1%), yeast, seeds (linseed 0.44%)
Ingredients:
38.0% moisture
20.0% protein
12.0% fat content
1.5% crude fiber
7.5% crude ash
Additives/kg:
Nutritional physiological additives:
445mg 3a370 taurine
With antioxidant and preservative
with dyes.
αDENI361007 / MSC-C-55274
Feeding recommendation:
For pampering in between.
We recommend for cats with an ideal weight of …
3 kg: max. 3 pieces/day
4 kg: max. 4 pieces/day
5-6 kg: max. 5 pieces/day
7-8 kg: max. 6 pieces/day
These are guidelines that may vary depending on age, activity level and breed. Take the amount fed into account in the daily ration and always provide sufficient drinking water.