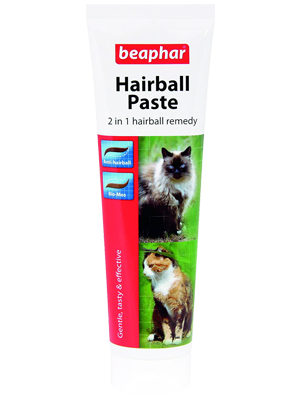 Hairball Paste
Beaphar Hairball Paste is a delicious, easy-to-use, 2 in 1 paste for cats.
The dark brown paste contains malt to encapsulate ingested hairs and help ensure the smooth, natural passage of hairballs through your cat's intestines. The light brown paste contains the prebiotic mannan-oligosaccharide (MOS) to encourage healthy gut flora and aid digestion.
Suitable for cats from 6 weeks of age.