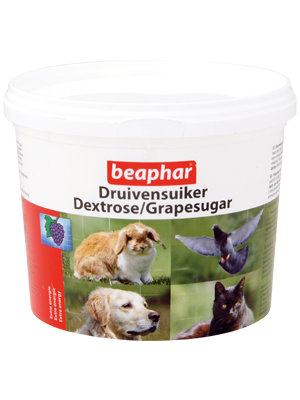 Grape Sugar
Grape Sugar is a replaceable source of energy, allowing your pet to remain active and full of vitality. After a hard day of play, grape sugar gives back that extra energy lost, especially during the winter.
Key Benefits:
Fast digesting carbohydrate fuel source.
Promotes rapid glycogen replenishment.
High Glycemic Index (GI).