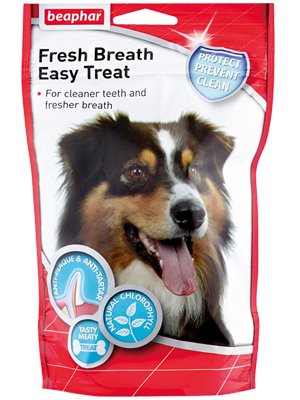 Fresh Breath Easy Treat
Beaphar Fresh Breath Easy Treat are tasty treats that are specially formulated to help reduce bad breath in dogs. These easy-to-administer treats contain chlorophyll, which is a natural plant extract well known for its ability to absorb bad smells.
Absorb bad smells.
Enriched with fluoride.
Keep teeth free from plaque.
An alternative to brushing.